MACSOLE® ADVENTURE 3.0 safety shoes
Experience durability and excellent levels of grip thanks to our exclusive MACSOLE® sole, rubber scuff cap and Agile Ankle Guard support system: the new MACCROSSROAD 3.0 safety shoes are dedicated to outdoor activities and rough terrain.
Equipped with new MACABSORB technology the MACCROSSROAD 3.0 offers 85% more shock absorption than specified by the EN ISO 20345 standard, for reliable comfort on all surfaces.
Conquer rough terrain. Comfortably. Without limits.
A model designed for the outdoors
Scuff cap
directly integrated into the outsole offering high abrasion resistance | extends product life | suitable for those working in a crouching or kneeling position
Agile Ankle Guard
better supports the foot and heel | limits the risk of sprains
Water-resistant full grain leather upper
and few lateral seams improving liquid penetration resistance
Resistance to contact heat
Resistant to contact heat up to 300°C, they meet the HRO standard.
MACSOLE® ADVENTURE 3.0 rubber sole
Multipurpose
The MACSOLE® rubber soles are extremely versatile. They are suitable for those working in construction and public works, energy and the environment, transport, chemicals, industry, or even green spaces.
Optimum grip on all surfaces
Our exclusive MACSOLE® rubber formula offers unrivalled grip, far exceeding the requirements of EN 13287.
Highly robust
According to flexing resistance test defined by standard EN ISO 20344: 8, the sole performance does not suffer any deterioration over use.
Superior wearer comfort
We have thought about each element to deliver a new generation of safety shoes that are more lightweight, more flexible and more breathable.
non metallic penetration-resistant midsole offering unlimited freedom of movement, especially when kneeling
non metallic protective toe cap 20% lighter than a conventional steel toe cap
full grain leather upper very flexible with foam padded collar for better comfort around the ankle
3D mesh lining for a better ventilation
hygienic insole with forefoot and heel shock absorbers & very high moisture absorption capacity
low weight reducing strain on the body and preventing premature fatigue
MACABSORB TECHNOLOGY - a new definition of MACSOLE® performance
The new models in the MACSOLE® ADVENTURE 3.0 range combine the natural elasticity properties of rubber with the new MACABSORB technology.
EVA foam inserts are placed at the forefoot and heel for better shock absorption superior to the requirements of the standard, significantly improving wearing comfort and reducing fatigue in the feet.
MACSOLE® ADVENTURE 3.0 – The models at a glance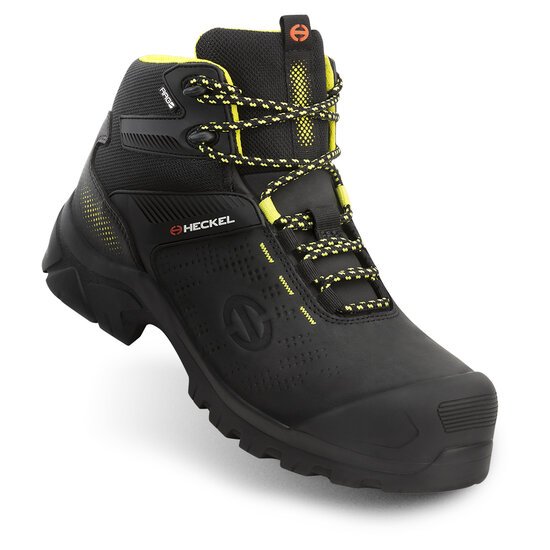 Multipurpose safety shoes for humid outdoor environments
MACCROSSROAD 3.0 S3 HIGH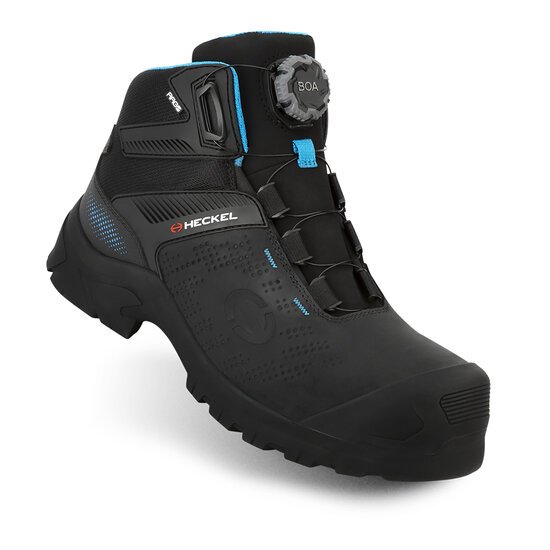 Multipurpose safety shoes for humid outdoor environments
MACCROSSROAD 3.0 S3 HIGH BOA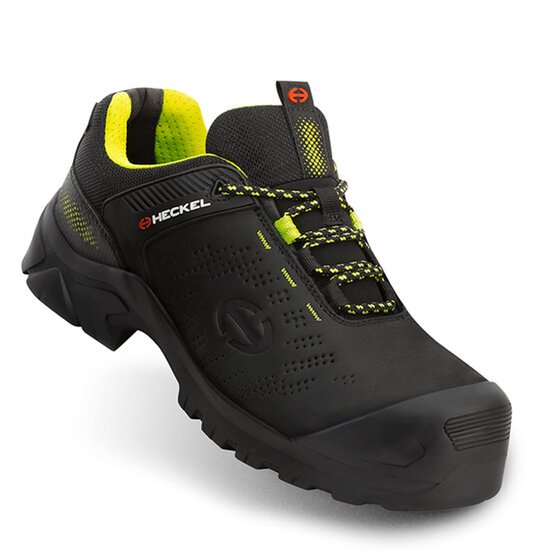 Multipurpose safety shoes for humid outdoor environments
MACCROSSROAD 3.0 S3 LOW
---
Would you like personalised advice and answers to your questions? We look forward to hearing from you!